Events & Exhibitions, Workshops, Lifestyle & More
The National Visual Arts Gallery has undergone various changes in the past decade. Besides having a name change, it has grown in its effort in representing
Read More »
Contact us to be featured here!
 Arts.com.my is one of the most exciting movers of the Malaysian art scene recently having pushed Malaysian arts into a whole new realm and platform for artists and practitioners to exhibit and showcase their work. Our mission at Arts.com.my is simple, that is to promote the art industry both within Malaysia and abroad. This is the most ideal platform for everybody to engage and indulge into the arts where we bring the most relevant and interesting happenings around the art scene to your fingertips. More about Arts.com.my
Abdul Latiff Mohidin or more fondly known as Latiff Mohidin is one of the most established Malaysian artists of all time. What makes Latiff Mohidin so
Puan Sri Norma Abbas is what you might consider to be a veteran or sometimes called a senior Malaysian artist. This is not in any reference
Woo Seng Non is widely regarded as one of the primary movers of Malaysian art although he was born later than many other veterans in the
Marvin Chan is an established Malaysian artist. Some of his most remarkable art works have been put on show in major public and private galleries around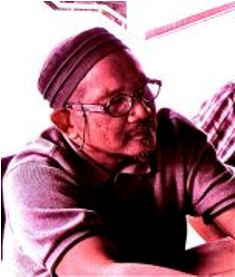 Nasir Baharuddin is one of the artists in Malaysia where his works are known to be of a minimalist culture. He is known to have used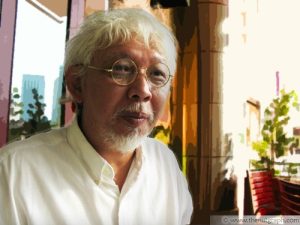 Ahmad Zakii Anwar is perhaps one of the most illustrious and established fine artist in Malaysia. His name has been synonymous linked with art where the
Ashly Nandong is an emerging Malaysian artist, who studies the Borneo traditional 'Sapeh' lute, traditional Dayak dance (performs dances of the Iban and Orang Ulu sub-ethnic Dayak people group of Sarawak) and is a self-thought contemporary visual artist incorporating Dayak designs which he inherits and continues to promote through his artistic endeavours.
Johan Marjonid who is also fondly known as JohMar is one of the Malaysia's most established and known fine artists. He is widely regarded as being one of the few realists naturalist artists of the country.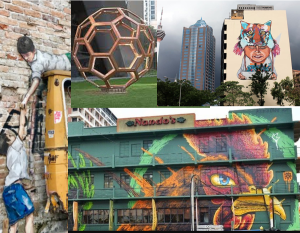 Check it Out!
If you think that only art galleries are the places to go to enjoy the artsy-fartsy lifestyle in Malaysia, then you are gravely wrong. Around Kuala
Read More »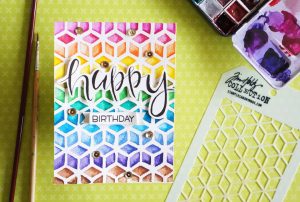 Check it Out!
The Sizzix Tim Holtz products I used are : Alphanumeric 3/4inch 660056 Cityscape Suburbia 661811 Cityscape Metropolis 661804 Framelits Stitched Squares 662231 Bigz Heartfelt 660233 Other
Read More »
Organised by Supernormal,  Adaptations features artists who work with technology in different capacities and formats. These might include high-tech implementation of Artifical Intelligence, or low-tech mechanical devices
Read More »
Check it Out!
Malaysia's thriving art scene is one of the most exciting and fastest growing around the region today. Recent years have seen the increase of interest in
Read More »
Check it Out!
Malaysia is one of the fastest growing and developing art scenes not only in the Asian region but also in the world especially with Malaysian artists
Read More »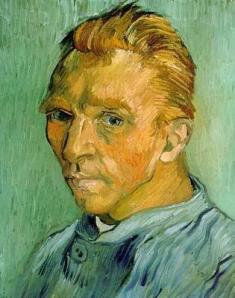 Check it Out!
There are countless masterpieces when it comes to paintings. Names like Leonardo da Vinci, Pablo Picasso, Vincent van Gogh and the likes have lasted for centuries
Read More »
The Artist's Brush The logic is simple. You can never be too stingy when it comes to art. If you are a painter, you know how
Read More »
The artworld is one that engages face-to-face interactions. Over the years, art exhibitions and workshops have been the platform for artists to showcase their works. With
Read More »
As with any other projects, it is highly essential that you lay out your plans before embarking onto a painting. This will ensure that you have
Read More »
Whether you make paintings or sculptures, it is important your art is priced reasonably so that the collectors are able to buy them and you might
Read More »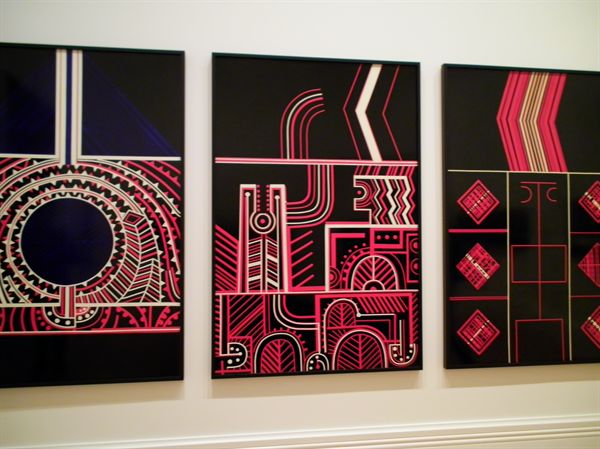 One of the common questions artists ask in the production of their art is whether to make a one-off work or to produce a series type of work. There are actually pros and cons
Read More »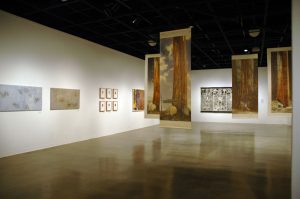 As an artist, you will always be working with galleries. In fact, some artists rely heavily on galleries to help them sell their art and to
Read More »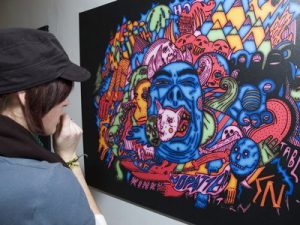 First things first, unless you are extremely lucky, nothing in art really happens by chance. You need to be good in what you do and know
Read More »
Most people are known to put off drawing after facing difficulties drawing human figures. Contrary to such perceptions, drawing human figures and faces are not as
Read More »
There are many arguments for and against varnishing a painting. What is it exactly? Varnishing refers to the final layer which is applied on a painting
Read More »