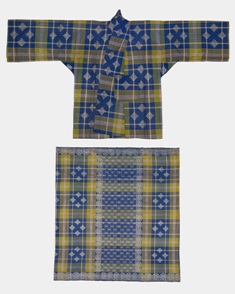 The Islamic Art Museum Malaysia is currently hosting an exciting exhibition entitled 'Tradition & Continuity: Woven and Decorated Textiles of the Malay Peninsula'. The exhibition was officiated by former prime minister Tun Dr Mahathir Mohamad and will be running for 3 months until the end of June.
This show is drawn from the collection of the museum and is held in memory of Allahyarham Azah Aziz who has been a strong advocate of the traditional Malay textile styles. The Malaysian cultural icon's efforts in the promotion of the rich textile tradition will be showcased at the show which will involve 2 very distinguished experts in Malaysian textile.
They are the first Director General of the Malaysian Handicraft Association Yang Mulia Raja Datin Paduka Fuziah Binti Raja Tun Uda who is a founding member of AHPADA (ASEAN Handicraft Promotion and Development Association) together with a renowned textile designer and educator, Associate Professor Dr. Norwani Md. Nawawi of Universiti Teknologi MARA (UiTM). Both the distinguished designers have contributed to the publication which comes in the form of a 192-page hard cover full-colored catalogue available for purchase for RM98 at The Museum Shop.
Apart from the works of art on display, there will be a section that features some of the works of Malaysian textile artists and how the unique traits of Malay textiles have 'traveled' to play a part in designs by students in London's Prince's School of Traditional Arts.