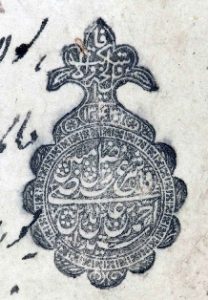 The Islamic Arts Museum is hosting a 3 months exhibition entitled 'Lasting Impressions: Seals From The Islamic World'. This would essentially be a display of the age-old traditions of Islamic seals when it was widely practiced in the early Islamic societies.
The exhibition is jointly organized by the Islamic Arts Museum with the British Library and the British Museum and will be running until January 27th next year where the collection of Islamic seal matrices and manuscripts with seal impressions are displayed. It will put out more than 80 artefacts which will illuminate the artistic elegance of these art form used in the Islamic communities then.
The exhibition will encompass 4 major sections which will tell the story of the development of this highly unique art form. The first would showcase the how the seal culture began in the Islamic world before a study of the significance of these designs while the next section will demonstrate the different functions of the seals. This will explain how and where the seals were used during its hey-days. In the final section, the seal culture of South-East Asia is given special emphasis.
Generally, seal matrices are among the tiniest artefacts which are seen in major galleries around and are made of semi-precious stones or metal which are previously kept in personal collections while seal impressions are those that are used in manuscript volumes or documents and was used then as a symbol of the person or something of authority and ownership. It works like a name card of the modern world and are unique where they were imprinted onto important documents like marriage certificates and such.
Apart from the exhibition, the museum is also publishing a book authored by Dr Annabel Gallop of the British Library and Dr Venetia Porter of the British Museum entitled 'Lasting Impressions: Seals from the Islamic World'.