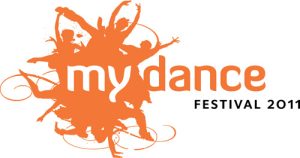 For dance lovers, come 9th to 25th September, the MyDance Festival 2011 will be on. This is a 3 week event presented by the MyDance Alliance in cooperation with University Malaya and the Asia Dance Magazine. This would be the fourth edition of the MyDance Festival where one will be able to enjoy and appreciate a wide variety of dance and culture throughout the days.
Here is where you can feel the vibrancy of dancing which are so well exuded through the traditional moves like the Butoh or the dynamism and expressions of the contemporary and more modern dances.
Some local and international dancers will be around to showcase their skills and artistry all within the walls of Kuala Lumpur. There will also be introductory workshops catered to the public for people of all ages.Dance films will also be shown with photography exhibitions too will be held.
The theme this year is 'All in One' where it will be a celebration of dance which will bring one through a journey from traditional to modern, from aspiring to established dancers as well as drawing dancers from both the local and regional sectors. The Actors Studio and klpac will be hosting a lot of events during this period, so indulge and be pampered with what dance can do or just sit back and enjoy the shows.