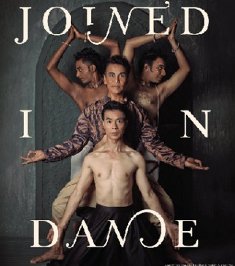 Malaysia's own Indian classical dance performer Mr Ramli Ibrahim recently put the country in the world map when he won became the first Malaysian to win the highly prestigious Sangeet Natak Akademi Award 2011 and he is set to continue promoting this dance form in the upcoming 'Joined in Dance' event. This will essentially be a joint effort between the Sutra Foundation, under Ramli and the Natyanjali Trust of Chennai from India which celebrates male dancing.
The Nartaka Dance Festival started in Chennai in India 6 years ago and the 'Joined in Dance' would be the Malaysian chapter of the festival. It will showcase male dancing which is a fast declining culture not only in India but also in Malaysia and the Sutra Foundation would be playing an important role to ensure that this practice continues, starting from Ramli himself.
The performance will be held between November 7th to 11th at the City Hall Auditorium and is held in conjunction with the silver jubilee of Sutra Foundation. Ramli, who is the best testimony of male dancing said that it can be a very exciting performance which is beautiful and unique. There will be 3 days of performances in Indian classical dance styles like the Odissi, the Manipuri and the Bharatanatyam involving dancers from India, Australia and Malaysia. Essentially, the first 3 days will focus on traditional dances while contemporary dance styles will be performed in the next 2 days.
Apart from Sutra Foundation, other dance centres which are involved in the vent include the Aswara Dance Company, Swarna Fine Arts, Subraanjali Dance Theatre, Dua Space, Seni Seven, Temple of Fine Arts and Lassya Arts.