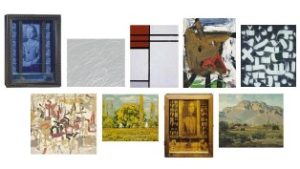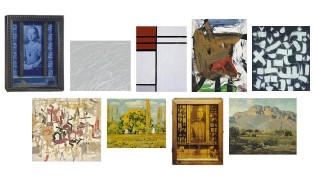 Bond manager Jeffrey Gundlach, who became an overnight sensation when he offered one of the largest rewards for the safe return of his stolen collection of art has announced that all the stolen items have been recovered. Gundlach, who is based in Los Angeles recently made a public plea for the return of his art collection which was stolen earlier this month with a reward of $1.7million. Among the great names in his almost $10million collection are Richard Diebenkorn, Piet Mondrian and Jasper Johns.
The robbers looted the collection from Gundlach's home in Santa Monica which drew gasps from the community as well as in Wall Street where he is one of the prominent figures there. He then made the public offer of after returning home from a 2 day business trip to New York. The thieves also stole other items like watches, wine and his 2010 Porsche Carrera.
A few days after announcing the bounty, he subsequently told the media that all the artwork has been recovered by the police and 2 suspects were arrested by Santa Monica police in which one of the artwork was almost sold, which is the 'Composition (A) En Rough et Blanc' by Mondrian. Gundlach had offered $1million for the return of this piece which is believed to be the highest reward offered for a painting.  The red coloured Porsche however is still out there somewhere. There was no confirmation if anyone will be claiming the reward but he would surely has to look into better security measures of his collection after this.