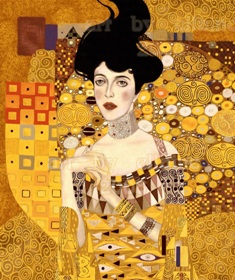 Anyone and everyone who knows about art and even those who don't would know who Leonardo da Vinci is. However, the old master's works are not among the top 5 most expensive painting which are on display around the world. Below are the top 5.
Vincent van Gogh's Irises – this painting is on show at The Getty Centre in Los Angeles and is believed to be worth RM345 million. And yes! That beats all of van Gogh's other more 'popular' paintings as they are not on display.
At number 4 is Pablo Picasso's 'Nude, Green Leaves and Bust'. Its value is around RM376 million and is currently on a long-term loan at the Tate Modern in London.
Jasper Johns' Flag is the third most expensive painting on display. The painting is only 2 feet wide but is one of the most iconic paintings ever. It is on display at the Metropolitan Museum of Modern Art or MoMA's collection and is worth around RM389 million.
Edvard Munch's 'The Scream', which broke the record recently for the most expensive paintings to be auctioned is valued at around RM402 million and is currently at the National Gallery of Norway in Oslo.
The most expensive painting on display meanwhile is Gustav Klimt's 'Portrait of Adele Bloch-Bauer I'. The value of this painting is known to be around RM513 million. The painting was commissioned by the husband of the Adele Bloch-Abuer, the woman in the painting which took about 4 years to complete. This masterpiece is on display at the Neue Galerie in New York and has often been linked with another all-time portrait masterpiece, Mona Lisa.